Spring 2021 Virtual Undergraduate Research & Creativity Symposium
Spring 2021 Virtual Undergraduate Research & Creativity Symposium
The Office of Undergraduate Research welcomes you to the 30th Annual (and second virtual) Spring Undergraduate Research & Creativity Symposium! We are excited to showcase the innovative and creative works of undergraduates at NC State University. This year's symposium is presented through the platform Symposium by ForagerOne.
The 2021 Spring Symposium presentations will be open for viewing by the NC State community April 19-24 as we celebrate a week of undergraduate research. On April 22 & 23 we will host live Zoom sessions for all presenters.
Presenters, faculty, staff, and administrators can view uploaded and pre-recorded poster, oral, and exhibit presentations at any point. We encourage you to leave comments, thoughts, and positive feedback for the presenters.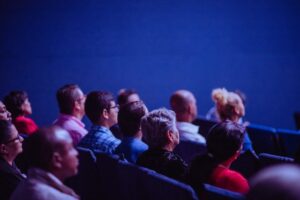 Transforming Your Research Experience Beyond Graduation – Young Alumni Panel Discussion – April 22 at 12 pm
Hear from young alumni about their undergraduate research path and how they have applied it to life after undergraduate graduation. Guest
Timothy Crawford, Class of 2016, College of Engineering – Electrical and Computer Engineering – Timothy is a Controls and Automation Engineer at BP in Texas.
April Lamb, Class of 2017, College of Sciences – April is a Research Technician, in the Dornburg Lab, within the Department of Bioinformatics and Genomics at UNC Charlotte.
Summer Higdon LaRose, Class of 2014, College of Natural Resources and College of Humanities and Social Sciences – Fisheries, Wildlife, and Conservation Biology and International Studies – Summer is the Program Director of the Deaton Scholars Program at the University of Missouri Columbia as well as a wildlife biologist researcher.
Jeremy Wall, Class of 2014, Wilson College of Textiles – Fashion and Textile Management – Jeremey is the Founder and CEO of Lumenus, which was born from research done at NC State, as well as Co-Founder and CEO of GoalMakers.
Session Zoom Link is located on the Symposium platform
Plenary – A conversation with Doneka Scott and Faculty Mentor Announcement – April 23 at 12 pm
Doneka Scott, Vice-Chancellor and Dean
Hear about her undergraduate research path as well as her vision for undergraduate research at NC State during this interview-style session.
Hosted by Kees Kopman, OUR Ambassador and Senior in the College of Humanities and Social Sciences    Session Zoom Link is located in the Symposium platform
Doneka R. Scott is the vice-chancellor and dean for the Division of Academic and Student Affairs at NC State University. She leads a division dedicated to preparing students to succeed academically, professionally, and personally, to embrace a commitment to lifelong learning, and to become informed, engaged, and productive citizens. Learn more about Doneka: https://leadership.ncsu.edu/chancellors-cabinet/doneka-scott/
Michael Dickey Outstanding Research Mentor Award 
The OUR will announce the recipient of the 2020-2021 Michael Dickey Outstanding Research Mentor Award. Visit the OUR website to view the nominees https://go.ncsu.edu/mentoraward